To keep the household clean and in maintenance, people belonging to the middle and upper-class levels in the society have employed domestic workers. These maids were expected to live in with their employers and be able to do usual household tasks and chores such as doing laundry, cooking meals, and even taking care of the elderly and younger people.
Unfortunately, the vulnerability of these workers is also on high risks because they tend to do all the dirty work and continue providing service to their employers; because of this, some leading sectors have promoted the establishment for the system of Maid Insurance.
Maid insurance is a plan that offers provision for liability, personal accidents, and medical coverage of these domestic helpers. This also doesn't just cover the necessities for the maids but also helps the employers for the budget used for the expenses of their employees; and to know more about the details regarding the benefits of having these insurances, the visit HL Assurance Singapore. For an overview, compiled below are some of the best financial institutions that offer great services for maid insurance.
AXA
AXA is known to cover a huge variety of expenses that are medically related to both workers and employers who happened to experience these unforeseen circumstances. Although they don't offer special features for their usual plans, their other unique plans can pay ample amounts for events where their clients had strokes, kidney failure, cancer, and other critical illnesses. Unfortunately, AXA is only appropriate for people who wish to expand the range of their medical coverage because their theft coverage and liabilities have considerably lower in value. As an example, the company doesn't offer services for fidelity and protection within the worker's personal belongings; the only coverage for liability they have is for the third party with values that are inadequate enough if being compared to the averages within the market..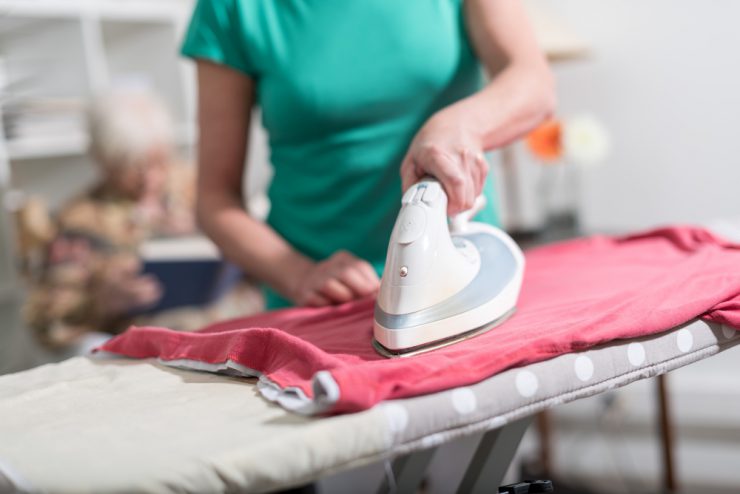 FWD
Great for first-time buyers, the plans FWD provides cover all possible expenses their clients may encounter. They also have greater perks for saving money than any other financial institutions and the only insurance provider that refunds their client's fees for maid agencies, includes Mom Waiver of Indemnity in their prices for premium, and provides a 100% policy for refund within the first three months of application; for summation, these features could easily add up to hundreds of dollars.
Furthermore, FWD has three plans with all having equal coverage for alternative services for the maid, ambulance fees, Zika, Dengue, Wage and levy expenses, funeral expenses, repatriation expenses, and accident bills. An S$5,000 liability payout is reimbursed for the medical costs in cases where the domestic helper happened to abuse the elderly and the employer's children. Also, for the protection of the worker and the employer, the company ensures safety by cover a variety of risks even if the client happened to be a newbie within this field.
Insured United
Insured United is great for people who have high incomes and who want to have major protection against failures from lawsuits and thefts. Because this company offers to cover amounts in greater value for the client's third-party liabilities, their plans will surely benefit families who have employees that usually contacts a lot of strangers as part of their daily routines. Moreover, this is one of the insurers that protect the maid's and employer's belongings, which then means that families who own expensive items can view the maid's protection and fidelity options as a safety net that's valuable enough against theft.
And unlike the previously mentioned financial institutions, Insured United offers great coverage for the expenses of outpatient, repatriation, and hospitalization of the clients. Unfortunately, the only downside of this company is their plans are a little higher than the average prices in the market and their applications are not yet that technical and digital because the company only allows the applicant to continue transactions within the vicinities of their offices and branches. Yet, despite these petty faults, the services they provide are still considered to be one of the bests and reliable enough for the safety of the domestic helpers and the families who have employed such workers.
Conclusion
It undeniable that only people who are categorized as members of well-off families can have employees like domestic workers because it is expensive. These families are not just obliged to pay for the constant wages of the workers but also have to pay additional amounts for their Maid Insurance to guarantee their safety and, as well as, provide their daily needs like food and other necessities. Also, for those who are planning on applying for these insurances, then click here to visit HL Assurance Singapore to know more about the privileges featured by these plans.